Here Comes the Sun
Hance Family Foundation
Winter 2016 Newsletter
Dear Friends,
I would like to take a moment to thank everyone for taking time out of their busy lives to help or donate for the blood drive back in December. No matter how many pints we collect, lives are saved—and that is all that matters! I would especially like to thank Joe Pelletiere, who puts many hours into this event, and always with laughter and a smile. Thank you, Joe!
The HFF Toy Drive was huge this year, bigger then I ever dreamed. When I see all the toys, I find it hard not to cry; all the effort, time, and money people put into this toy drive is beyond generous. What I love most about it is that it makes the children happy, and it takes a tiny burden off their parents for a small moment. What a gift that is for a mom or dad. Thank you to everyone who donated, sorted, delivered, or gave out toys; believe it or not, you changed a life that day.
I hope you are looking forward to the spring as much as I am. By February, I have lost my positive spirit and energy. Katie's birthday is in February, and I find it hard not to be angry and extremely sad to be celebrating a birthday without my girls; three is a lot of birthdays. I need the sun on my face and warm weather surrounding me. Being outside and active with friends is the best medicine.
I am looking forward to seeing people begin training for the HFF 5K in May. That always energizes me, and lets me know that things are going to be okay, and I know the positive spirit that Emma, Alyson, and Katie always send my way will be felt again soon!
Love,
Jackie
---
— LATEST NEWS & EVENTS —
---
Hance Family Fun Day 5K Online Registration Now Open!
The Annual Hance Family Fun Day will be on May 21 this year. Though it's months away, it's not too early to start getting into shape for the 5K! Online registration is now open for the 5K Run/Walk, Emma's Mile, and Pee-Wee Race. Get movin'!
This event would not happen without our wonderful volunteers. Please consider volunteering at the race or the festival on May 21 or help in the planning stages. The Fun Day & 5K also couldn't happen without our generous sponsors. If you are interested in either volunteering for or sponsoring the event, please send an email [email protected]
---
Points of Light Honors Warren Hance
On February 18, Hance Family Foundation cofounder Warren Hance was honored with the Daily Point of Light Award, earning a spotlight on the Points of Light website. In the profile, Warren talks about HFF's flagship self-esteem program Beautiful Me:
Aimed at young girls from 5 to college age, the program is designed to help them improve their confidence levels and self-esteem. Hance and his colleagues realized that women of all ages struggle with their self-perceptions – and the fight begins at an early age. "We realized there's a need, whether it's the result of bullying or social media, to give girls the tools to help themselves with hot buttons issues," Hance says. (Read the full profile here).
Warren was recognized for his tireless efforts and dedication to the program that extends the lessons that his daughters Emma, Alyson, and Katie taught their loved ones.
---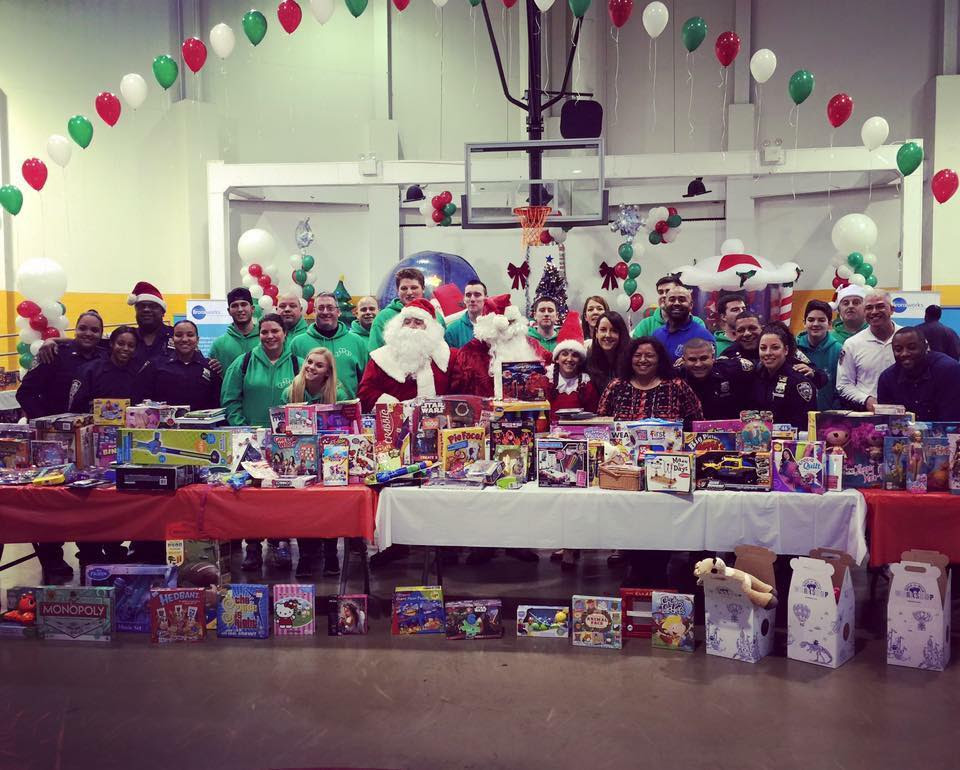 HFF and the Spirit of Giving
HFF Partners With NYPD & FDNY in Annual Toy Drive, and with K of C for Annual Blood Drive
The Annual HFF Toy Drive was another great event and great success, bringing joy to many children and families at several locations. Many thanks to all who donated and volunteered. So many people helped this year, we don't know where to start!
Con-Kel Landscaping owner and longtime HFF champion John Power provided the trucks and many hands for every single location. And we are very grateful to the NYPD and FDNY for their help—and their enthusiastic participation! The FDNY showed up at every location and made the children smile. Retired FDNY local heroes Jimmy Leonard and Tom O'Connor and fellow firefighters gave out gifts with us in Harlem. In addition to handing out gifts, NYPD officers even provided escorts into Manhattan, making our trips easier for Santa! Check out our Toy Drive slide show.
On December 12, HFF and the Knights of Columbus cohosted their Annual Blood Drive at Our Lady of Victory, where selfless supporters showed up to "Give the Gift of Life."
---
New Faces at Beautiful Me
Meet the new leaders of our flagship program for girls!
Karen Finn (pictured above) joined our team exactly when we needed her most and she quickly became a great asset to our program, helping with everything from teacher training to implementation. She zips across NYC and Long Island every day, teaching hundreds of participants!
Danielle Chiarmonte Urrego is a new Beautiful Me consultant who lives in Long Beach. She brings her experience as a school psychologist and a preschool teacher and director. Read our interview with her in the HFF Spotlight below.
Kay de Simone is a talented, bilingual Beautiful Me consultant and a world traveler.
Katie Yamond is a hilarious, energetic consultant who brings tremendous clinical experience to our team.
Laura Pucci, who hails from Long Beach, has quickly become a wonderful Beautiful Me consultant and hostess for fun get-togethers!
Dawn Cimaglia shares with us her expertise in Suffolk County school districts and community sites.
Laura Hackimer has a PhD in educational psychology. We are proud to work with her, as she is always supportive and helpful in addition to the work she does in the field for Beautiful Me.
Jennifer Morrissey brings with her a wealth of experience in NYC public schools, universities, curriculum development, and work with diverse teams. We couldn't be happier to welcome her!
COMING SOON! The Admin Corner at HanceFamilyFoundation.org.
Look for the launch of this exciting new feature, where school principals and administrators and other Beautiful Me partners share their experiences with our program.
---
HFF Hosts Comedy Night Fundraiser
On December 2, Ted Alexandro and fellow comedians Karen Bergreen, Buddy Fitzpatrick, Marina Franklin, Jessica Kirson, and Andy Pitz treated us to a night of laughter at a benefit for HFF's Beautiful Me program at Gotham Comedy Club.
And they are all as hilarious as they are generous.
Thank you to these wonderful comics and to all who attended!
---
Meet HFF Partner Organization COFCCA
We are so proud to introduce you to one of our partner organizations! The Council of Family and Child Caring Agencies (COFCCA) is the principal representative for nearly all the non-profit organizations providing foster care, adoption, family preservation, juvenile justice, and special-education services in New York State. COFCCA is made up of over 100 member organizations, from small community-based programs to the nation's largest multi-services agencies—all of which share the mission of serving children and families.
COFCCA works with its members and the government to ensure quality services for the most vulnerable children, including those who have suffered abuse and abandonment. We have been working with the talented and brilliant COFCCA staff for years. As our partnership grows, more and more girls and young women throughout NY benefit from the gift of increased self-esteem.
The executive board of the Hance Family Foundation would like to take this opportunity to personally thank our COFCCA friends: Jim Purcell, CEO; Dianne Heggie, Associate Executive Director, Downstate; Mary Jane Dessables, LMSW, Director of Information, Research, and Accountability; and Sophine Charles, PhD, Director, Preventive Services Policy and Practice. We are dedicated to working together for years to come, and we're proud to introduce you all to our HFF and Beautiful Me family!
---
HFF Programs Have Reached 20,000!
Beautiful Me has been to over 70 schools this academic year alone
We are just past the halfway point of the school year, and we have already brought our Beautiful Me self-esteem workshops to over 70 schools! The list, which includes elementary school through college, as well as daycare centers and family shelters, will soon be posted on the Beautiful Me Facebook page. Since fall 2015, the program has been to an array of locations that include St. Joseph's University in Philadelphia, Franklin Square's Polk Street Elementary, P.S. 102Q elementary in Elmhurst, Huntington's Walt Whitman High School, BOCES Willet Avenue Middle School, and the United Teachers Federation. The total number of girls and women who have participated in our Beautiful Me and Raising a Beautiful Girl programs has reached 20,000!
Together, we have created something spectacular to honor my beautiful daughters. My girls Emma, Alyson, and Katie are making a difference as we work every day to improve the outcome for females of all ages.
20,000 people have attended our Beautiful Me and Raising a Beautiful Child programs. 20,000! That's unbelievable. And this is just the beginning.
Thank you for being on this journey with us. —Warren Hance
On January 23 at the Floral Park Pool Building, we held our first Beautiful Me Organizing Workshop, and it was a huge success! Volunteers came together to form dynamic teams that tackled the following goals:
Fundraising projects
Redesigning our promotional materials
Designing a Beautiful Me app
Adding to our social media team
Grant funding
Video projects
Perhaps the best part of the day was a room filled with kids and adults who came together to pack our Beautiful Me kits. This is an enormous task that requires many hands. It was such a joy to see so many pitch in and ensure the future success of our program! Thank you to all who spent the day with us. We will organize another day soon, and encourage you to come join our team.
---
HFF Spotlight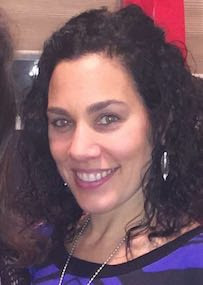 This season, the HFF Spotlight shines on Danielle Chiarmonte Urrego, our new consultant for Beautiful Me. Danielle lives in Long Beach with her family. She is a school psychologist and the proud owner and director of a preschool. We asked Danielle some questions, and here's what she had to say:
Why did you decide to join the Beautiful Me team?
I decided to join the Beautiful Me team to help girls feel better about themselves, think outside of the box, see the importance of female relationships, and improve their overall self-esteem.
What is your background, and how has it prepared you for your new role as Beautiful Me consultant?
I am a school psychologist with a vast array of experiences with children and families, as a preschool teacher, owner, and director, and most importantly, as a mother of three little ones. I feel I can inspire girls to become strong, independent, and confident women. I bring a wealth of educational and personal knowledge, which enable me to be compassionate, honest, and insightful.
What is your favorite activity in the Beautiful Me program?
I love the compliment box. I used a similar concept in female groups I ran years ago while in graduate school. I feel that compliments from peers are meaningful to these young girls, and the fact that they can go back and look at them repeatedly can help create lasting friendships and a beautiful self-image.
What makes you beautiful?
I am relatable and have a great sense of humor, both of which would definitely encourage the girls we meet to open up and share.
---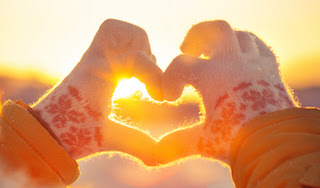 THANK YOU to all our volunteers, sponsors, and donors.
The Hance Family Foundation thrives as a result of your support.
The Hance Family Foundation honors the lives of three beautiful sisters by ensuring healthy, happy, and safe children through innovative self-esteem educational programming and the support of children in need.